This page is for fun cosplay stories, pictures, and general information about me as a cosplayer!
Here's my fun stories:
1. I was dressed as Ruby Rose From RWBY. You can see this picture below, but it is also on my homepage. It was at Konsplosion 2019 in the Fort Smith Convention Center. At the VERY SAME TIME as the Comic Convention, a beauty pagent was being held in the same place. Pagent contestants would be walking around the convention at the same time as the cosplayers. They looked VERY out of place. Eventually, I thought it would be a funny idea to go up to one of them. I said "I like your pagent contestant cosplay!" while dressed as a fictional character with a 6 foot tall scythe that turns into a gun (a prop, of course). She just replied back with the fakest laugh I had ever heard and went on with her day. I had won that day. Ah, if only I had been wearing my Dazai cosplay. I could have asked her to commit double suicide with me. Here's some lines I have so far... "I am now certain that the reason I was put on this Earth was to commit double suicide with you!" "Could you use those beautiful hands of yours to stranggle me!" There were so many great options. When I do cosplay Dazai, I will make sure to use those lines.
Current Cosplay Progress
Yep, I'm going as the Walking Waste of Bandages himself! I suspect that I'll have enough time to go as Chuuya as well, but here's Dazai Progress for now.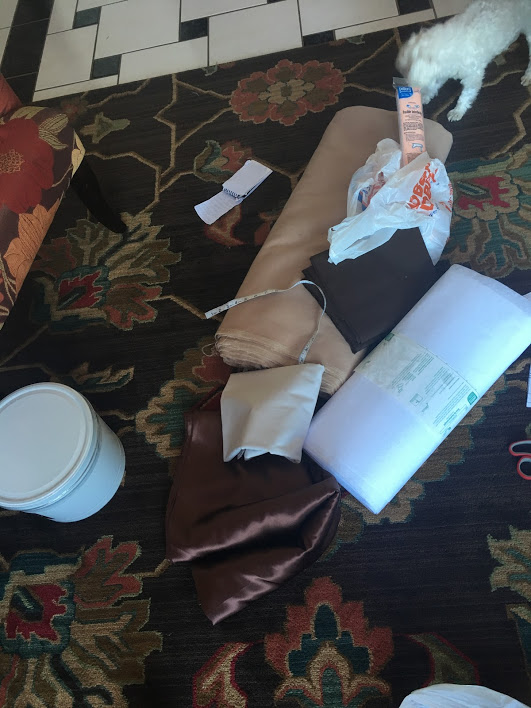 I spent over 100 dollars on fabric and materials. I've already made the vest and shirt, and now I just have to make the bolo tie and I'm in the process of making the trenchcoat. I'll tell you, making this sure has got me into character, because every time I have to sew the poly satin together, I want to kill myself.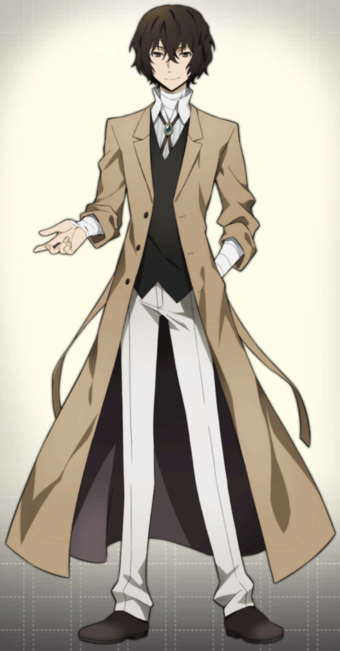 Older Cosplay Events
Progress on Ruby Rose Cosplay!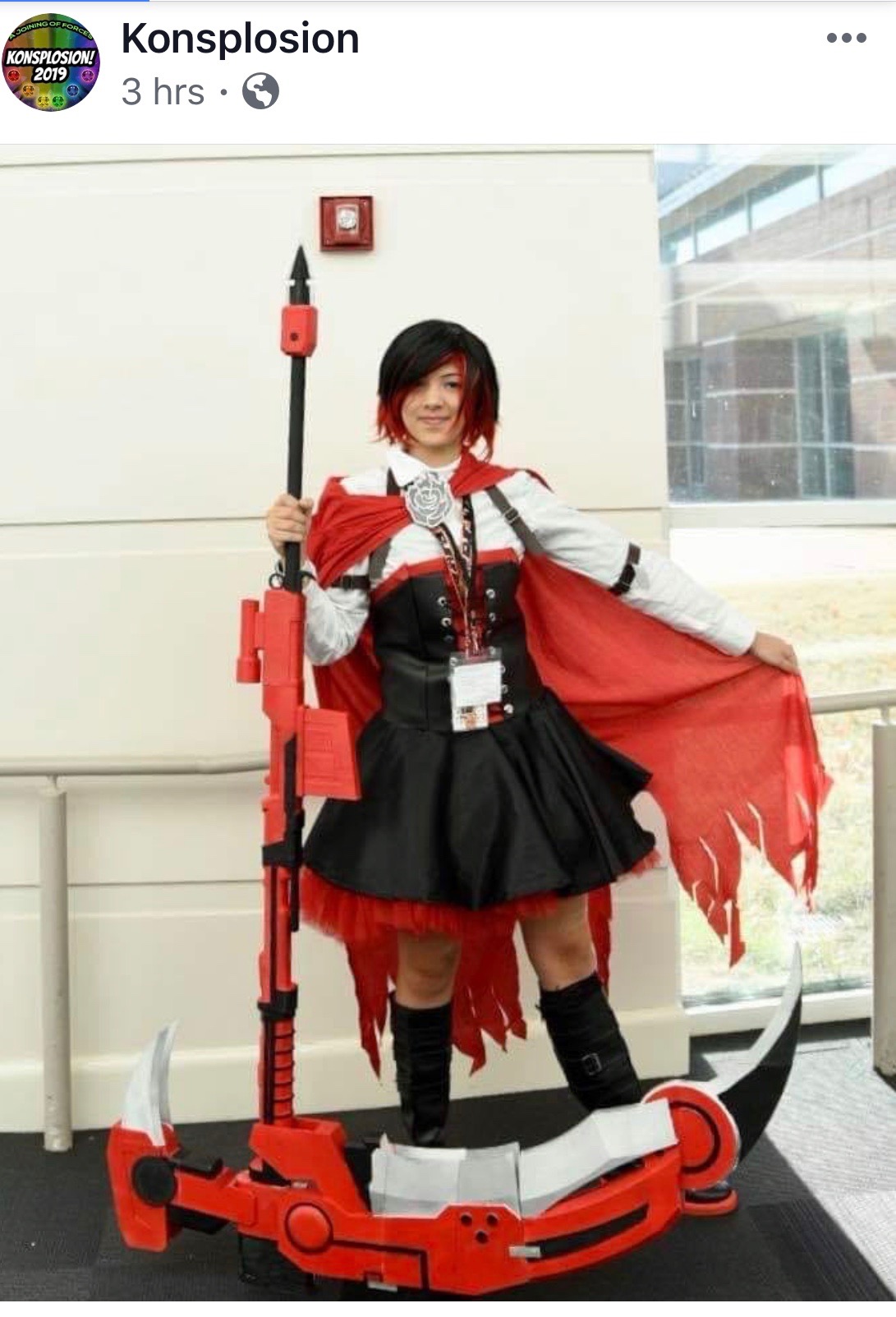 Here's the finished result! I've never been so much more proud of myself!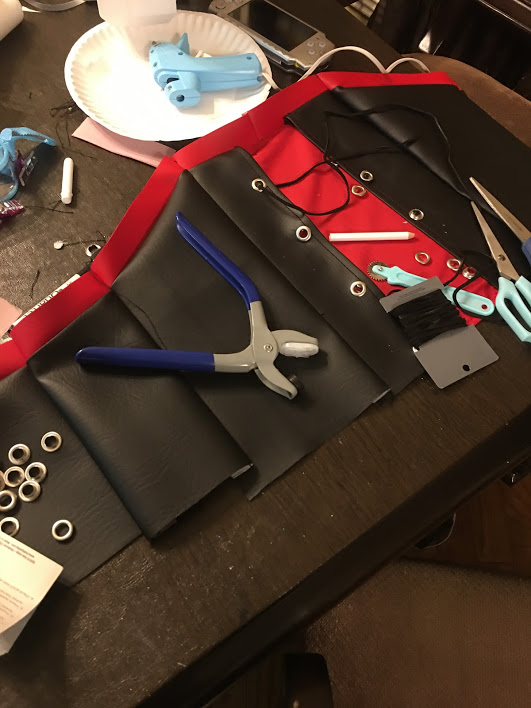 The skirt was just a simple circle skirt with a homemade red petticoat underneath. The corset was drafted on an old t shirt and then sewn out of pleather. A strip of red farbic is glued in the middle and rivits were added.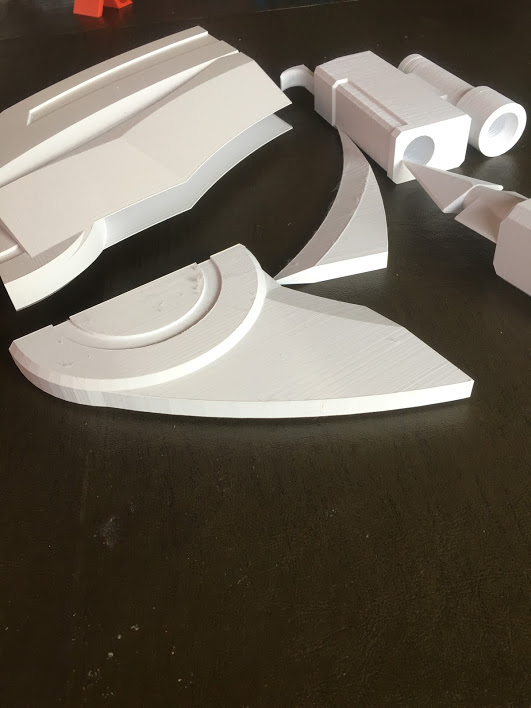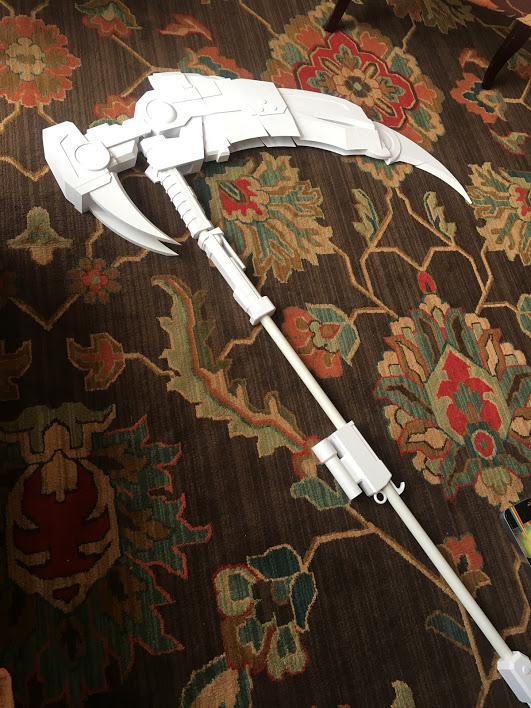 These parts were then spray pained and black details were painted by hand with a q-tip!